We are excited to share our latest promotions and events with you via Central Kia's Facebook and Twitter pages. Throughout the year Central Kia will be interacting with its surrounding communities and we would love to meet you, our neighbors. So give us a "like" on Facebook, send us a tweet and stay connected to your neighborhood dealership!
Choose from any one of our three locations, Central Kia of Irving , Central Kia of Lewisville or Central Kia of Plano and allow us to earn your business.


Photo on Left: Congratulations to Jeff Warfield of our Irving location, seen here with Cooper Johnson (General Manager) and Gene Preskitt (Sales Manager), for being awarded Salesman of the Month for May.

Photo on Right: Congratulations to Emad Mahmoud (Sales Manager) for winning the Owner's Excellence Award for Plano this month.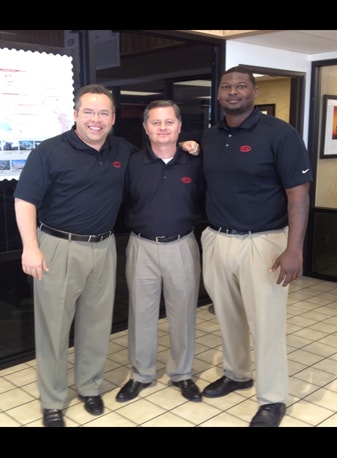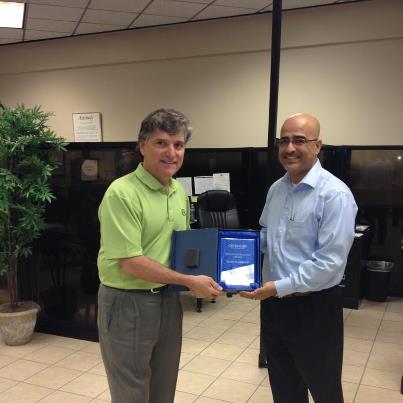 This month, Central Kia is proud to share the following quote from Kia Motors America Vice President of Marketing and Communication, Michael Sprague.
"As an industry leader in fuel economy, Kia is committed to providing safe, high-quality vehicles that are socially relevant to consumers. Our goal is to stay ahead of the industry by applying innovative technologies such as direct-injection and turbocharged engines to advance our efforts and continue improving on benchmarks Kia has set in the sustainability realm."